Thunder Force 3 is a 1990 SHUMP developed by Technisoft on the
Sega Genesis
Mark
said it was so good it would take a 2 part review. It said it showed the strength of the genesis, with the strong colours and parrallax scrolling, and it was a good pick-up-and-play game. He noted you had 4 main weapons and a 5th bonus one. He liked the japanese style and background textures. He said it never gets old.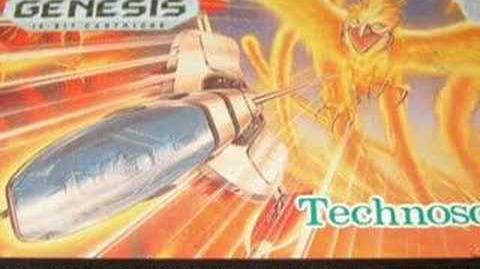 In Part 2 Mark went into the levels. He noted that it had great level design, even if it was a short game. He said it was special looking at the care that they put into the game, especially with the amount of detail that goes into modern games. He said you would feel sorry for the bad guys in the game. During the review Mark noted that he forgot how to kill some of the bosses, and said that the ending was a bit of a let down. He recommended the game and said that the credits had grammatical error.
Ad blocker interference detected!
Wikia is a free-to-use site that makes money from advertising. We have a modified experience for viewers using ad blockers

Wikia is not accessible if you've made further modifications. Remove the custom ad blocker rule(s) and the page will load as expected.