Thunder Force VI is a 2008 SHUMP released on the
Playstation 2
.
Mark
said that it hasn't come to the United States or Europe. He notes that some of the menus and HUD are in english. He said that the graphics and sound were excellent. He said that because the instructions were in Japanese he had to get all the Information from
Wikipedia
. He notes that you don't get powerups as their all maxed out. He said it was like
Silpheed
on the PS2. He noted that when you continue you can't save your high score.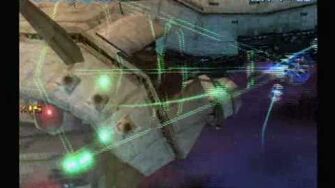 Mark said that when you finish the game you unlock another ship which allows you to power up and has different weapons. He said playing on Hard mode makes it more challenging. He also said that if you win the game again, you unlock yet another ship. He said he wants another game like this released in the US or Europe. He notes the slowdown. He shows us the best strategy to beating it. He recommends it.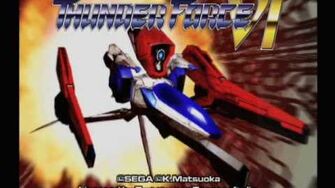 Ad blocker interference detected!
Wikia is a free-to-use site that makes money from advertising. We have a modified experience for viewers using ad blockers

Wikia is not accessible if you've made further modifications. Remove the custom ad blocker rule(s) and the page will load as expected.