Thunderball! is a 1979 Pinball game released on the
Magnavox Odyssey²
.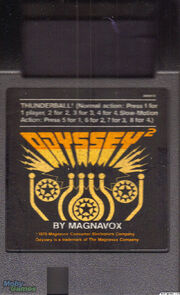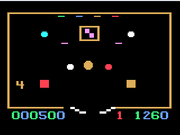 Mark
said that he wants to see James Bond play Pinball. He said it was really old school an had horrible collection detection. He then shows you the instruction manual and cartridge. He said it was very primative, even compared to
Midnight Magic
, but said it was fun.
Ad blocker interference detected!
Wikia is a free-to-use site that makes money from advertising. We have a modified experience for viewers using ad blockers

Wikia is not accessible if you've made further modifications. Remove the custom ad blocker rule(s) and the page will load as expected.