Virtual-On Oratorio Tangram is a game released in 2000 for the Dreamcast.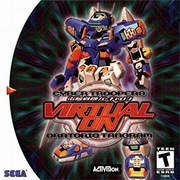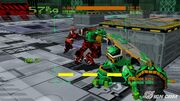 The Game Room reviewed it in October 2000. They both said whoever designed the controls for the game was on crack.
Dave
said that it ruined the name of Virtual On due to the controls.
Mark
said it was really choppy compared to the arcade version and all the characters looked the same. Dave said the graphics looked amazing. However Mark disagreed.