Way Of The Samurai 3 is a 2009 Action game released on the
Xbox 360
.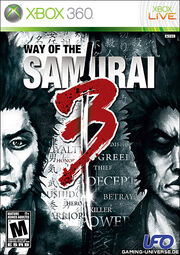 Mark
said that he liked the music. He said it will take some time and patience, to understand. He also said it has a great open-world, but the controls are clumsy, and a awkward saving system. He noted that you can spend a lot of time playing it. A Gameplay montage of him killing civilians is shown. He said you can have a lot of fun with it, but make sure you save before doing it. He also said he was puzzled at times by some mission objectives. He praised the dialogue, and said it was funny. He said if you pick it up, give it some time. He recommended it.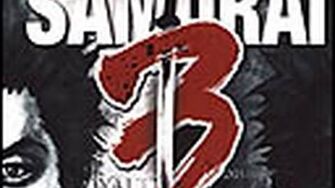 Ad blocker interference detected!
Wikia is a free-to-use site that makes money from advertising. We have a modified experience for viewers using ad blockers

Wikia is not accessible if you've made further modifications. Remove the custom ad blocker rule(s) and the page will load as expected.