Wild Metal is a game released in 2000 for the Sega Dreamcast .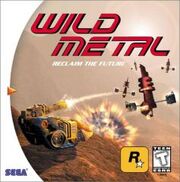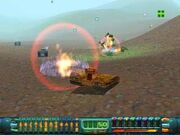 The Game Room reviewed the game in March 2000. Dave called it a good game but it was different as you had to drive tanks around. Mark called the graphics good and he praised the variety of weapons. Dave also praised the physics. They recommended the game.
Ad blocker interference detected!
Wikia is a free-to-use site that makes money from advertising. We have a modified experience for viewers using ad blockers

Wikia is not accessible if you've made further modifications. Remove the custom ad blocker rule(s) and the page will load as expected.