Wizard Of Wor is a 2005 Action game released on the
Sony PSP
.
Mark
said it was ahead of it's time with it's title. He thought it looked like
Berzerk
 when he first saw it, and said the controls are similar. He said he can't understand the voice acting. He noted that many of the enemies were invisible a lot of time. He recommended it.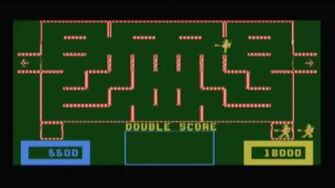 Ad blocker interference detected!
Wikia is a free-to-use site that makes money from advertising. We have a modified experience for viewers using ad blockers

Wikia is not accessible if you've made further modifications. Remove the custom ad blocker rule(s) and the page will load as expected.