Xevious is a 1986 vertical scrolling shooter released on the
Atari 7800
.
Mark
said that it was a landmark game, starting the vertical scrolling shooter genre.
Dave
then goes on to talk about the curse of Blade Runner. They then talk about games that they must review. Mark said that he felt sorry for the enemies. They recommended it.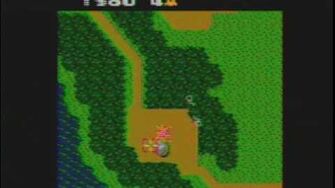 Mark said that it has beautiful artwork. He compares it to the NES Packaging, as he said it stands out more, but the 7800 Cartridge sucks. He likes the instructions as they tell us the story.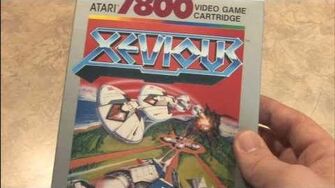 Ad blocker interference detected!
Wikia is a free-to-use site that makes money from advertising. We have a modified experience for viewers using ad blockers

Wikia is not accessible if you've made further modifications. Remove the custom ad blocker rule(s) and the page will load as expected.