YouTube is a video-sharing website launched in 2005.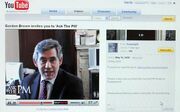 Classic Game Room's first video was uploaded on the 29 November 2008. On the 12th December 2013, receiving a lot of content ID claims, the channel left YouTube, setting up on
Dailymotion
. The channel is still used for telling people when reviews are up on the website, and
Mark
had confirmed that if YouTube reverses it's copyright policy, the channel will put the reviews up there again. On May 10th 2014, Classic Game Room again returned to YouTube.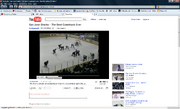 Ad blocker interference detected!
Wikia is a free-to-use site that makes money from advertising. We have a modified experience for viewers using ad blockers

Wikia is not accessible if you've made further modifications. Remove the custom ad blocker rule(s) and the page will load as expected.